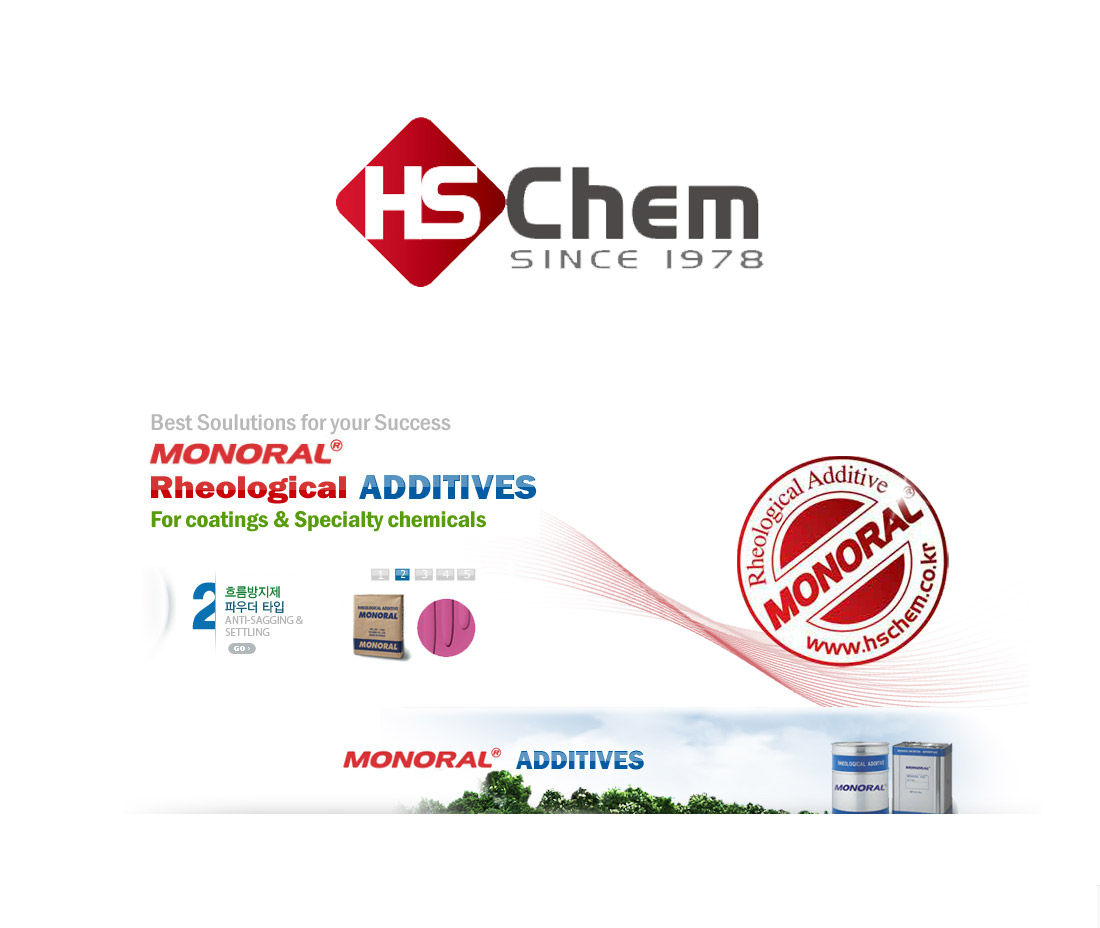 Project Description
HSCHEM has been manufacturing a broad range of MONORAL Additives since 1978. Our extensive experience in the field of coatings technology and a commitment to exceptional quality and customer service has rewarded us with the ISO 9001 certification in 2004.
HSCHEM's honest and reliable way of managing good business relationships with our customers has helped us become No.1 rheological additives manufacturer in the Korean market.
Today, MONORAL Additives are being stocked and distributed in more than 20 countries around the globe. HSCHEM is servicing a wide range of applications with our innovative technologies into a global market harvesting nearly $ 12 million (USD) in revenue annually.
Our products include anti-sagging agent, anti-settling agent, defoamer, surface control agent, metallic orientation agent, and matting & slip agents for UV coatings, and mar & abrasion resistance agents. MONORAL is the synonymous with quality additives that dominate the Asian market. We are committed to serving our customers with the best product satisfaction.